25 Junio 2012
I've much admired the pastels from this season, but Charlotte Olympia has taken the shoetrend to the next level by mixing in a poignant punch of leopard print alongside a babyblue hue to her already famous "Dolly" pumps. These are like a wild sorbet for your tootsies & I find them to be delicious!
Cheryl Cole rocked these platform pumps in Paris last week (see, below), styling them with a matchy-matchy mini-dress. However, these shoes have so much personality that they'd work fabulously with skinny jeans & a plain white tee. And I don't say that often!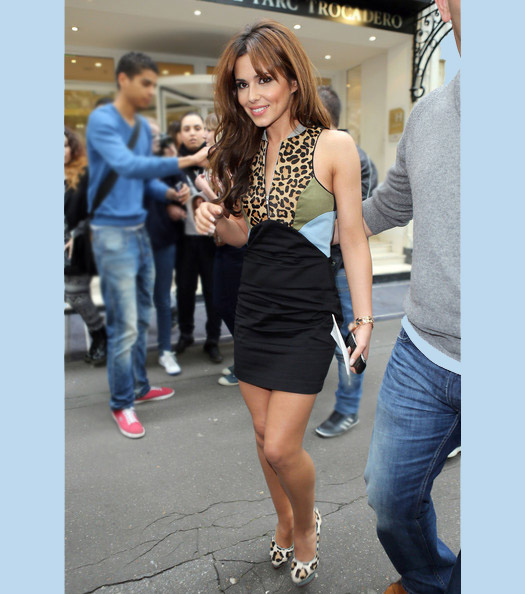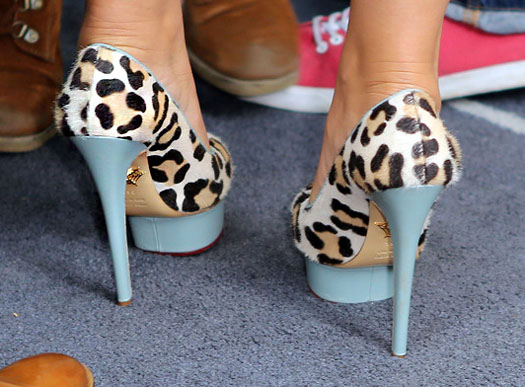 I wonder whether the red platform sole is a cheeky British stab at Louboutin's lacquered legal matters?!